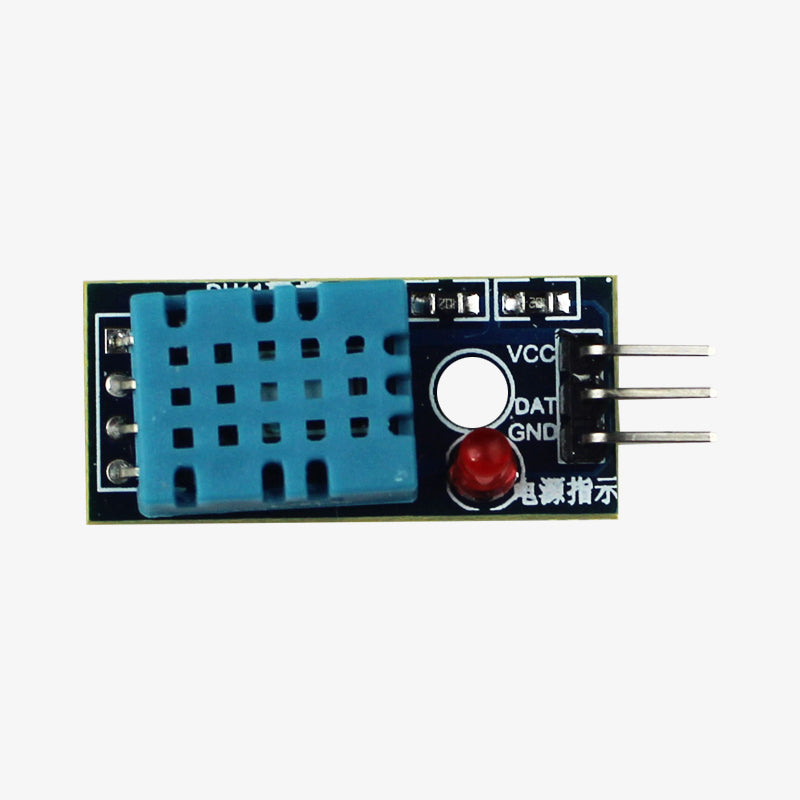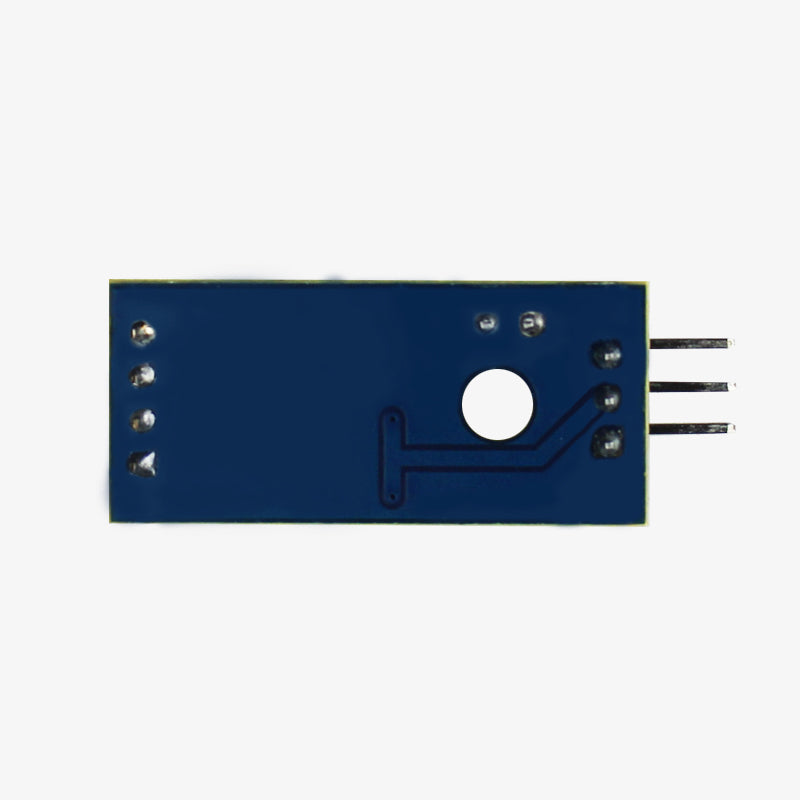 Free Shipping

On prepaid orders above INR 500

Cash On Delivery

COD available for orders above INR 500

3-5 Days Delivery

Shipped within 24 hrs

Dedicated Support

Mon to Sat - 10 AM to 6.30 PM
DHT11 is a popular temperature and humidity based digital sensor. There is an upgraded version of the DHT11 temperature and humidity sensor available, which is DHT22 Sesnor with higher sensing ranges.
The sensor uses a capacitive humidity sensor and a thermistor based temperature sensor to measure the ambient humidity and temperature. The humidity sensing ranges from 20% to 90% with ±5% accuracy and the temperature sensing ranges from 0 degrees to the 50 degrees Celcius with ±2°C accuracy. The sampling time of this sensor is 2 seconds almost. This Temperature and Humidity Sensor uses digital pins to communicate with the microcontroller unit and does not have any kind of analog pins.
The module also has the inbuilt pull-up resistor and additional filter capacitor to support the DHT11 sensor. Thus the module is available in ready to go mode and can be directly connected with the microcontroller unit without using any kind of additional components.
Pin Description:-
Pin 1: Power VCC(+) (3.3VDC to 5.5VDC )
Pin 2: Digital Serial Data Output
Pin 3: Ground
The above image is showing the pinout of the DHT11 sensor. Connect 3.3-5.5V in the VCC (+) pin and ground on the GND(-) pin. Connect the middle pin which is a digital output of the sensor module with a microcontroller digital I/O pin. Use the referenced library that is given below of this page for interfacing the sensor with the microcontroller unit.
DHT11 Sensor Specifications:
Operating Voltage: 3.3V to 5.5V

Digital I/O

5 Hz sampling rate (Once every 2 Seconds)

Measuring current: 0.3mA

Low power consumption

Temperature range: 0 to 50 degree C

Humidity range: 20% to 90%

Accuracy: ±2°C and ±5%

Dimension: 3.5 x 2 x 6.5 cm
Additional Resources:
Package Includes:
1 x DHT11 Temperature and Humidity Sensor Module
Returns Policy
Due to the type of products we sell, we accept limited returns. Below are the conditions where we can accept a return request.
1. Damaged During Shipment
If you receive a product damaged during shipment, please notify us within the 3 days of you receive the product, supported by the proper pictures and description. Once our support team accept the return, we will provide a replacement or a complete refund including the return shipping cost.
2. Wrong Item Shipped
If your item looks different from what is shown in the image on our website, we will take the item back and provide a refund or replacement as per your choice.

Limitation of Returns
We don't accept the returns for the products damanged by improper use of the product. Moreover we don't accept the return, if the ordered product is not fit for any specific application. Please read the product specifications and datasheet before selecting and ordering a product. Returns are accepted only with 3 days from the date of delivery.
Shipping
We ship to all over India with free shipping on all prepaid orders above 500. For Cash on Delivery orders INR 80 will be charged for orders below INR 599 and INR 30 will be charged for the orders above 599. Please contact to our support team at support@quartzcomponents.com for any question related to shipping.
Please note that the Minimum Order Value is INR 500 for COD orders.
DHT11 Temperature and Humidity Sensor Module
DHT11 Temperature and Humidity Sensor Module
DHT11 Temperature and Humidity Sensor Module
DHT11 Temperature and Humidity Sensor Module