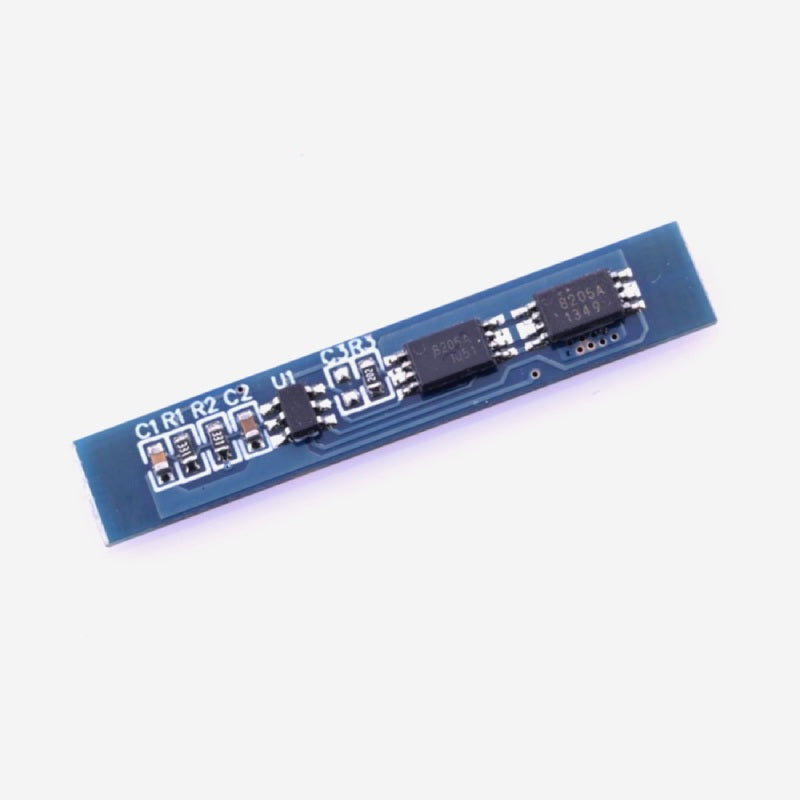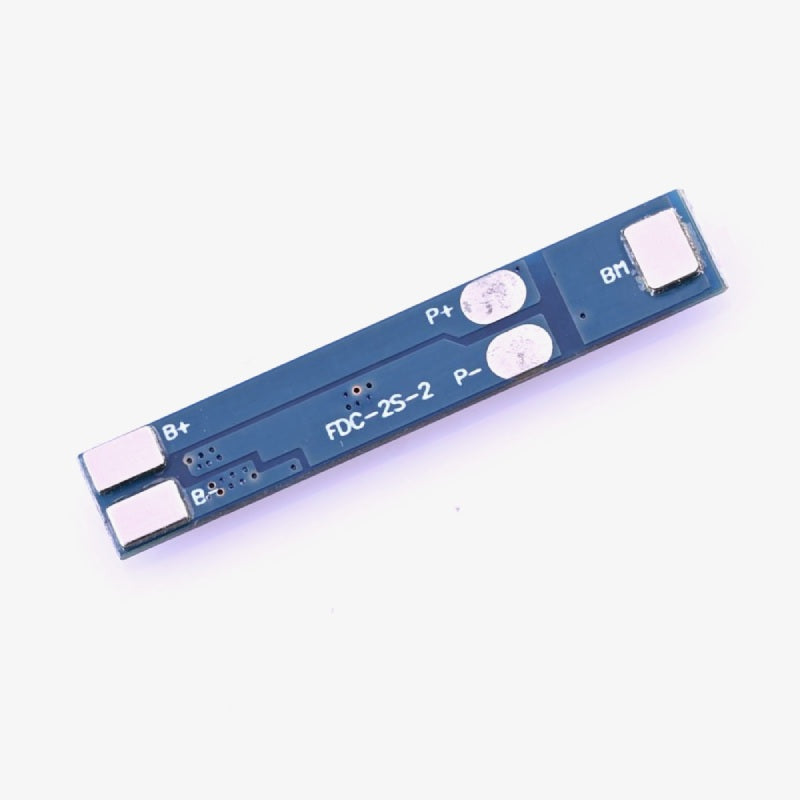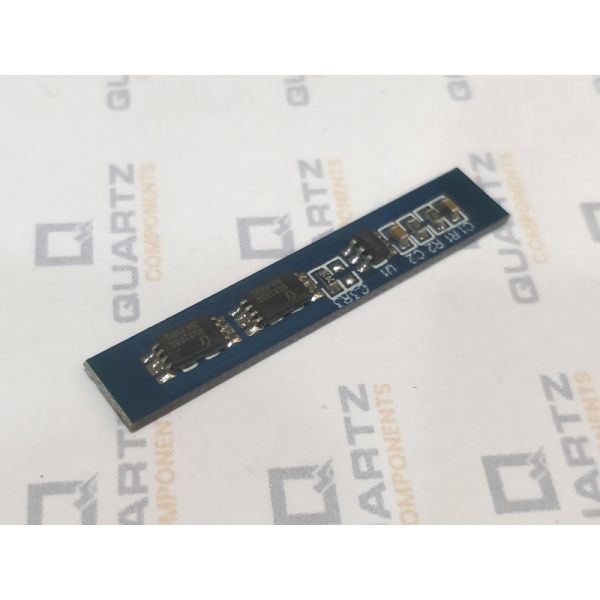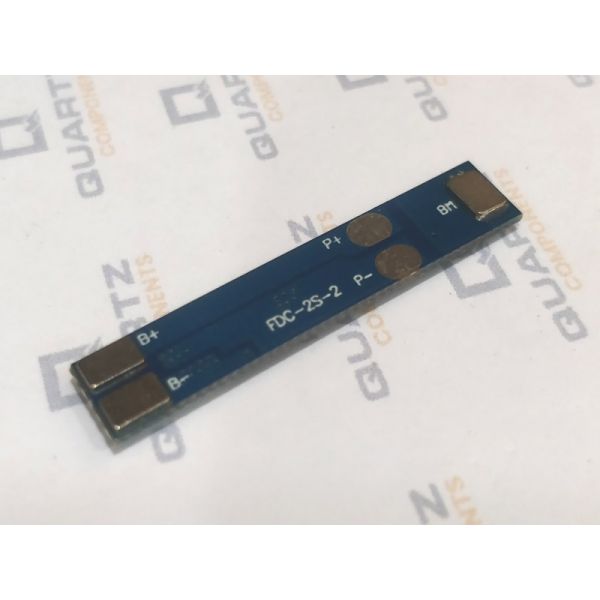 Free Shipping

On prepaid orders above INR 500

Cash On Delivery

COD available for orders above INR 500

3-5 Days Delivery

Shipped within 24 hrs

Dedicated Support

Mon to Sat - 10 AM to 6.30 PM
2S Lithium-ion Battery Protection BMS Board - 7.4V 3A
Lithium-Ion batteries though have high energy density and light in weight, are very dangerous if abused i.e. if you overcharge or undercharge the battery or draw more current than it can provide, then it can explode damaging the surrounding or even potentially harm the humans around. To prevent this to happen, you should use your batteries with a protection board. This 2S Lithium-ion Battery Protection Board monitor protects two cells connected in series by monitoring the voltage and current in and out of the battery pack and if any unsafe condition happens then it will cut off the battery from the load or the charger. This can be used in any DIY project where the current does not exceed 3A like Arduino or Raspberry Pi based projects, 3D printers, Robotics, etc.
Specifications
Short circuit protection
Overcharge protection
Over-discharge protection
Overcurrent protection
Over-Discharge Detection Voltage: 3.0V
Maximum Working Current: 3A
Operating Temperature: -40 to 50°C
Internal Resistance: Less than 45mΩ
Product Description
To connect your two cells of nominal voltage 3.7 V to the protection board, you need to first connect them in series and then connect the positive terminal to the B+ and negative terminal to B- and common terminal between the two cells to Bn. To connect the load or charger to this board, connect positive terminal to P+ and negative terminal to P-. make sure the two positive and negative wires do not get shorted.
Package Contents
1×7.4V, 3A 2S Lithium-Ion Battery Protection Board
Returns Policy
Due to the type of products we sell, we accept limited returns. Below are the conditions where we can accept a return request.
1. Damaged During Shipment
If you receive a product damaged during shipment, please notify us within the 3 days of you receive the product, supported by the proper pictures and description. Once our support team accept the return, we will provide a replacement or a complete refund including the return shipping cost.
2. Wrong Item Shipped
If your item looks different from what is shown in the image on our website, we will take the item back and provide a refund or replacement as per your choice.

Limitation of Returns
We don't accept the returns for the products damanged by improper use of the product. Moreover we don't accept the return, if the ordered product is not fit for any specific application. Please read the product specifications and datasheet before selecting and ordering a product. Returns are accepted only with 3 days from the date of delivery.
Shipping
We ship to all over India with free shipping on all prepaid orders above 500. For Cash on Delivery orders INR 80 will be charged for orders below INR 599 and INR 30 will be charged for the orders above 599. Please contact to our support team at support@quartzcomponents.com for any question related to shipping.
Please note that the Minimum Order Value is INR 500 for COD orders.
Bekar h
I connected all terminals of battery as instructed,still didn't get any output from P+ and P-.
2S Lithium-ion Battery Protection BMS Board - 7.4V 3A
2S Lithium-ion Battery Protection BMS Board - 7.4V 3A
Bekar h
I connected all terminals of battery as instructed,still didn't get any output from P+ and P-.
2S Lithium-ion Battery Protection BMS Board - 7.4V 3A
2S Lithium-ion Battery Protection BMS Board - 7.4V 3A