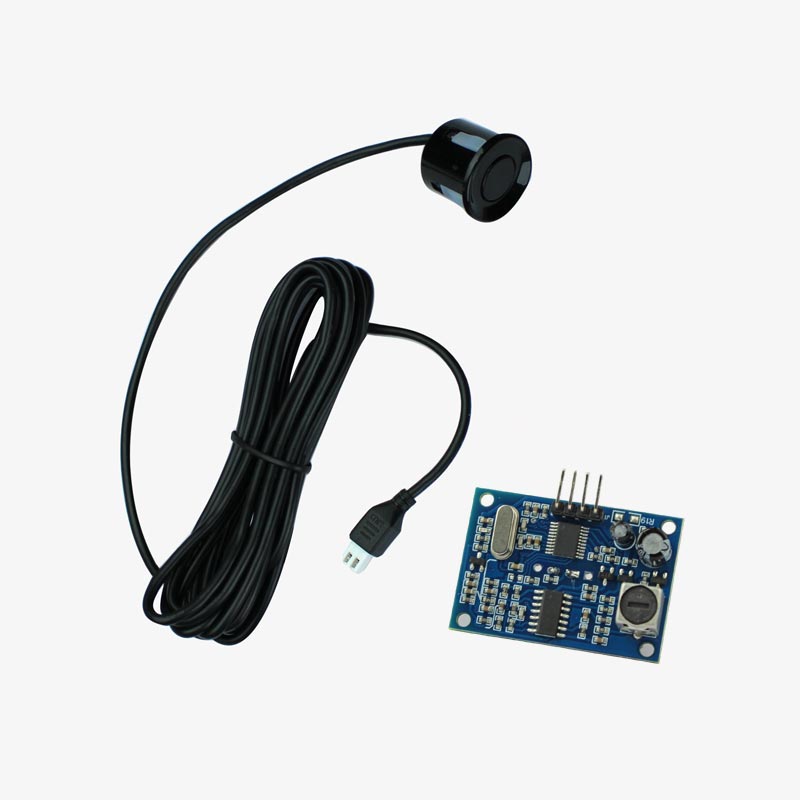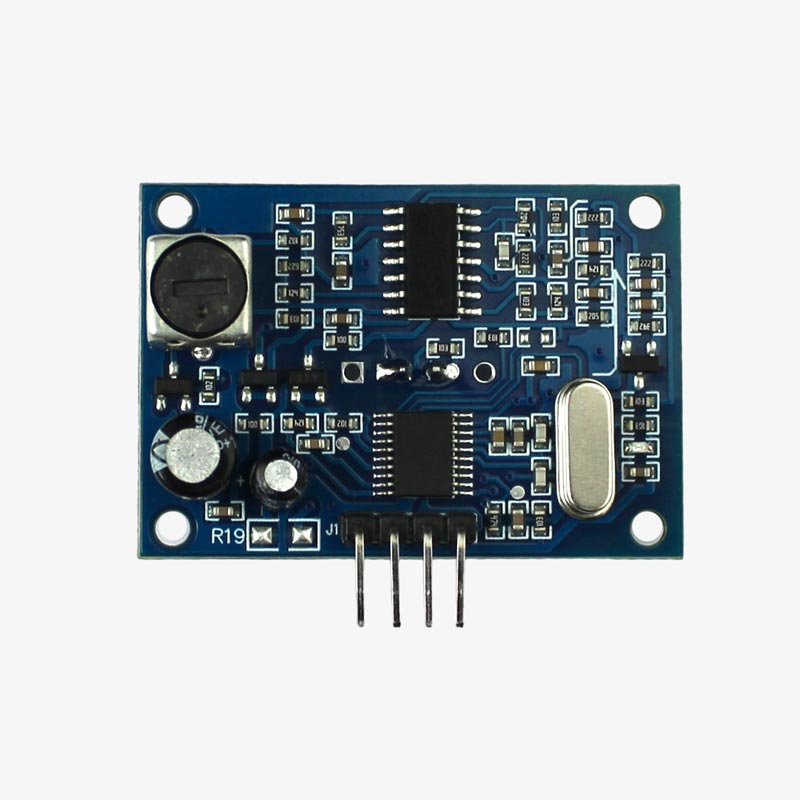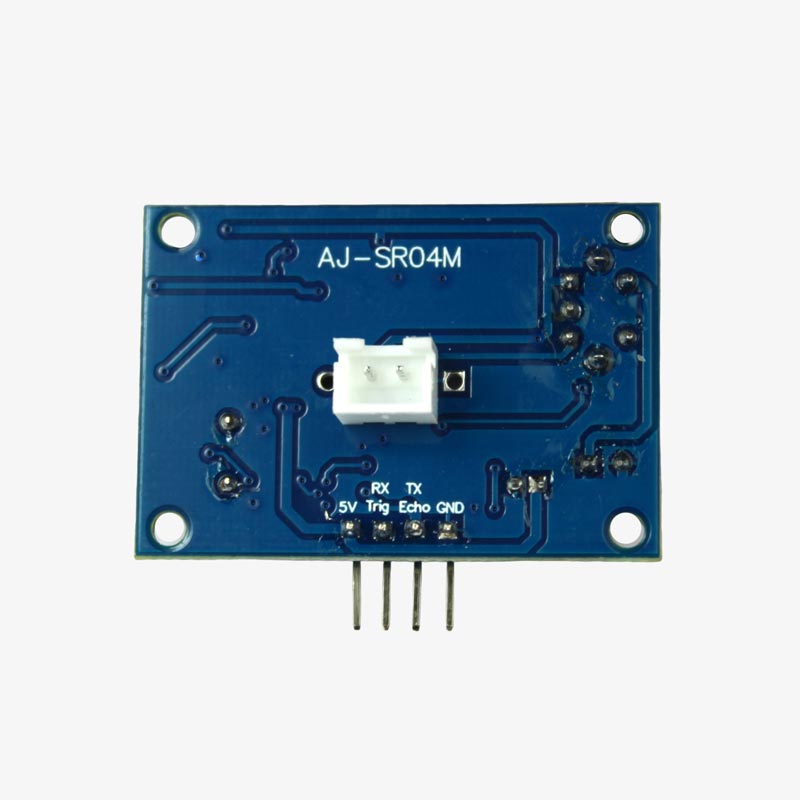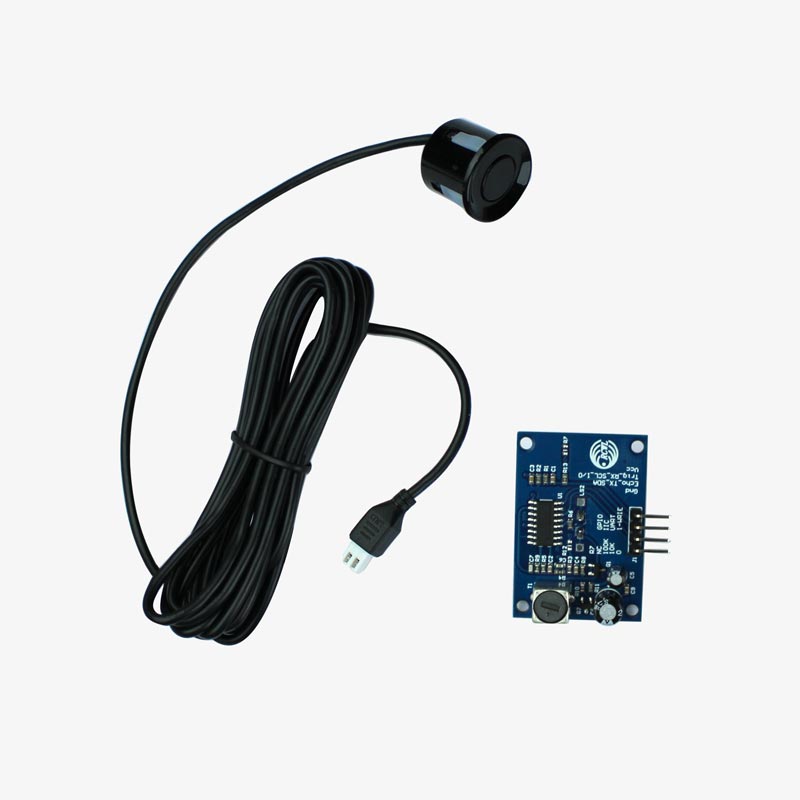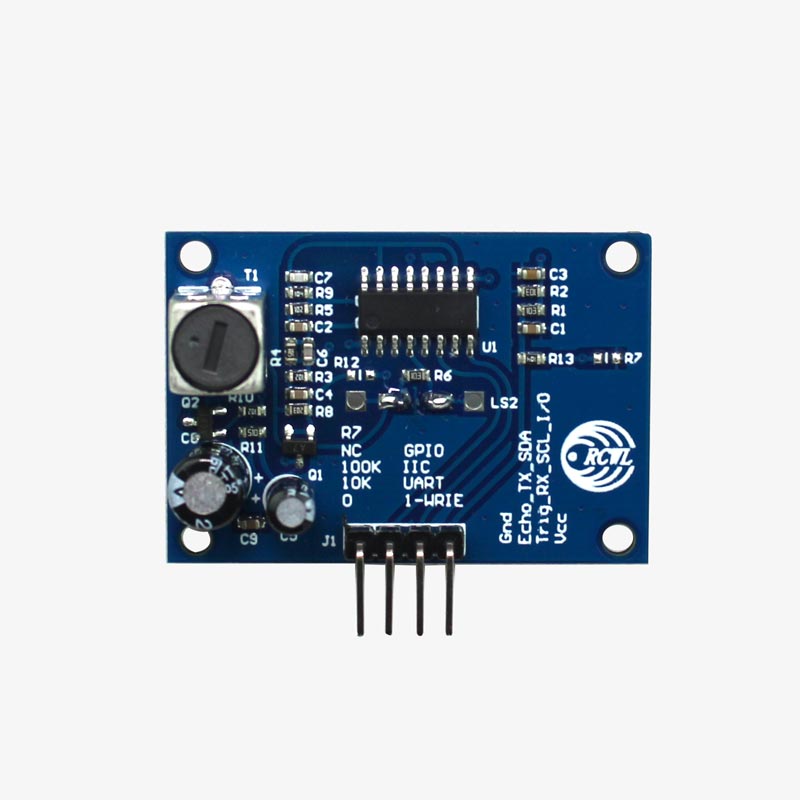 Free Shipping

On prepaid orders above INR 500

Cash On Delivery

COD available for orders above INR 500

3-5 Days Delivery

Shipped within 24 hrs

Dedicated Support

Mon to Sat - 10 AM to 6.30 PM
Description:
This Ultrasonic Distance Sensor is an industrial-grade sensor to measure distance. Interfacing with it is the same as another cheap ultrasonic sensor, but it offers better performance and is compatible with harsher environments and is waterproof too! It can be easily interfaced with Arduino and Sample codes and projects are available.
There are many ultrasonic distance sensors in the market, but sometimes, this kind of sensor needs to work in vulnerable conditions. This Waterproof Ultrasonic Obstacle Sensor meets this requirement. It has a good performance and almost the same usage of an HC-SR04 module.
It is very easy to use, a control port with a 10US above high level can wait for high-level output at the receiving port. An output can drive the timer when this port is low can read the timer value, this time for the location of the time can be distance measurement. Constantly cycle tests that can achieve the measurement of the value of your mobile.
The basic working principle:
Turn on TRIG Pin to 5V for at least 10uS

The module will then automatically send 8 40KHz tones and automatically detect when the signal return after reflecting back from the object

Upon detecting the signal, a high-level signal is outputted through the IO Pin ECHO. By keeping track of the time duration between transmitting and receiving the signal, the distance can be calculated. Distance = (Time to Receive Reflected Signal * speed of sound (340M/S)) /2

Wiring of 
Waterproof Ultrasonic Obstacle Sensor Module with Probe JSN-SR04T
:
+5V(positive)
Trig(control)
Echo(receive)
GND(negative) 

Applications of 
Waterproof Ultrasonic Obstacle Sensor Module with Probe JSN-SR04T
:
Horizontal distance

Obstacle avoidance, automatic control

Traffic control

Security, industrial control

Artificial intelligence, and research.


Features of 
Waterproof Ultrasonic Obstacle Sensor Module with Probe JSN-SR04T
:
Small size, easy to use.

Low voltage, low power consumption.

High accuracy.

Strong anti-jamming.

Integrated with the wire-enclosed waterproof probe, suitable for wet, harsh measurement occasions.
Returns Policy
Due to the type of products we sell, we accept limited returns. Below are the conditions where we can accept a return request.
1. Damaged During Shipment
If you receive a product damaged during shipment, please notify us within the 3 days of you receive the product, supported by the proper pictures and description. Once our support team accept the return, we will provide a replacement or a complete refund including the return shipping cost.
2. Wrong Item Shipped
If your item looks different from what is shown in the image on our website, we will take the item back and provide a refund or replacement as per your choice.

Limitation of Returns
We don't accept the returns for the products damanged by improper use of the product. Moreover we don't accept the return, if the ordered product is not fit for any specific application. Please read the product specifications and datasheet before selecting and ordering a product. Returns are accepted only with 3 days from the date of delivery.
Shipping
We ship to all over India with free shipping on all prepaid orders above 500. For Cash on Delivery orders INR 80 will be charged for orders below INR 599 and INR 30 will be charged for the orders above 599. Please contact to our support team at support@quartzcomponents.com for any question related to shipping.
Please note that the Minimum Order Value is INR 500 for COD orders.
Device not working
From last week I am trying to get the sensor distance but I am not getting, I tried different modes mentioned but not working
Waterproof ultra Sonic sensor
Device not working
From last week I am trying to get the sensor distance but I am not getting, I tried different modes mentioned but not working
Waterproof ultra Sonic sensor